OXO Good Grips Salad Spinner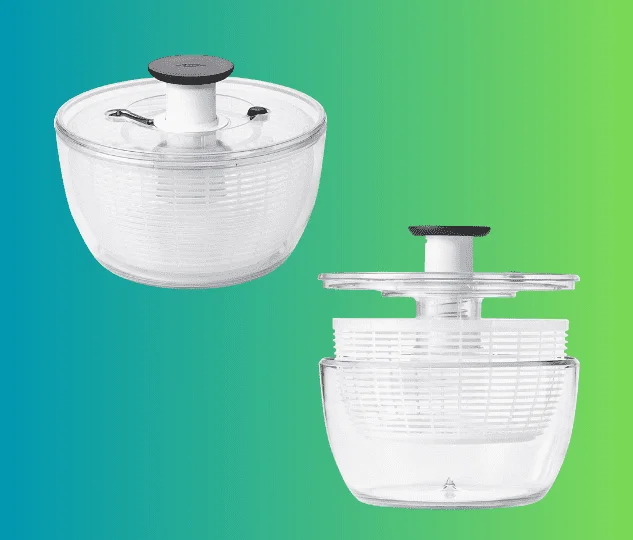 OXO Good Grips Salad Spinner
"OXO" is a well-known brand of kitchen accessories that makes quality products. One of their products is the Salad Spinner, which comes with a patented pump mechanism and brake button for easy, one-handed operation. Its soft, non-slip knob locks into place for storage, and its non-slip ring and wide base keep the bowl stable on the countertop. It includes a basket that can be used separately as a colander.
Specifications:-
Brand:
OXO
Material:
Plastic
Main Feature:
"Spin" and "Dry" kitchen tool
Soft, non-slip pump and brake button
One-handed
Patented brake stops in an instant
Dimensions:
2.17 x 2.17 x 3.94 Inches
Use in:
Home kitchen, Kitchen tools, A perfect gift for Mother's Day, Birthday, Anniversary, Can be a perfect gift for loved ones for family, friends, colleagues and more!
Similar Gadgets