Air Filter, Bathroom Accessories, Bathroom Gadgets, Bedroom Gadgets, Camera, Electronic Gadgets, Home Entertainment Gadgets, Kitchen tools and Organizers, Living Room Gadgets, Mirrors, Multipurpose Tools, Smart Gadgets
How to Build Our Home Intelligent and Saving Big Bucks!
Our home is very important to us, with today's people, you are judged more by looking at the house. That's why we must add some smart devices in our houses which can be seen by the people and people cannot stop without praising our house.
We must have heard the proverb "Drop by Drop Fills The Ocean". Similarly, this smart device works for the consumption of our money, so that we can further save money for our family.
How to buy smart devices to build our home intelligently and save money?
In this era of competition, it may seem relatively easier to claim that we will transform our house into a smart home, given the wide availability of smart devices and gadgets manufactured by multiple companies. To boost their sales, these companies often offer discounts and schemes on their products. However, at times, it can be challenging to find a suitable smart device within our budget.
To make this task more manageable, we can consider the following tips:
Monthly Offers: Look at the offers coming from time to time and buy smart products when the offer comes, it can save you a lot of money.
Refurbished Products: These are some of the products which are listed by the seller or manufacturer for returns or brand advertisement due to unsold by the seller or manufacturer and in case of any problem. This is an option that can give you a 30 to 90% discount on your favorite smart products.

Note: Before buying any refurbished product, ensure that you only purchase it after carefully examining the specific product reviews.

Festival Discounts: It is a time that everyone looks forward to, as almost every brand or company offers special discounts on their products during certain festivals (such as Carnival, Black Friday, Diwali, etc.).
EMI: If you do not want to compromise on the features of smart devices, then you can opt for this option and choose a costlier product. EMI provides you with the facility of monthly payments with a fixed interest (this interest varies from bank to bank). Along with this, you can also take advantage of No-Cost EMI, which allows you to get your product without any interest on the EMI.
Smart Home Devices: to build our home intelligently and save money
Here, we are going to tell you about some smart home gadgets that can help you turn your home into a smart home according to your budget.
Additionally, we have categorized the gadgets according to different areas in your home, making it easier for you to identify the products.
LED Lights
Motion-Sensitive Outdoor LED Floodlights with Solar System
Motion-Sensitive Outdoor LED Floodlights with a waterproof solar system is a very unique and advanced technology that helps us to keep our house safe and reduce our electricity bill. It turns off the lights as soon as it comes in front of the sensor installed in it, keeping our visitors safe. It also has a direct power supply as well as a solar charging option which proves to be very helpful in maintaining our budget. This is such a device that you can say that this smart device can intelligently save our pocket balance.
Indoor Motion Sensor LED Light & Bulbs
Indoor Motion Sensor LED Light Bulbs are an advanced technology that comes in different shapes and sizes. These bulbs are equipped with sensors that automatically turn them ON and OFF. They can be used anywhere inside the house, such as in the closet, basement, living room, dining room, garage, attic, balcony, hallway, and staircase. This smart device can be easily customized for various uses.
---
Smart Plugs
This is the ultimate convenience of smart technology you can place them in any room to transform ordinary devices into intelligent ones. Control and schedule appliances remotely using smart devices, optimizing energy consumption. Seamless integration with voice assistants and experience a truly connected and automated living space.
---
Smart Door Locks
Install them on entry doors for added safety and convenience. Utilize smart devices to control access, monitor activity, and receive instant alerts, all from your fingertips. Embrace the seamless integration of smart technology, ensuring a connected and secure living environment for you and your loved ones.
---
Smart Water Leak Detector
Protect your home from water damage with the Smart Water Leak Detector. Strategically placed in outdoor cabinets, kitchens, bathrooms, and basements, it detects leaks and alerts you instantly. Seamlessly connect it to smart devices, receiving real-time notifications, and remotely monitoring the situation. Enjoy peace of mind knowing that this intelligent detector helps prevent costly water disasters, ensuring a safe and secure living environment for you and your loved ones.
---
Smart WiFi Light Switch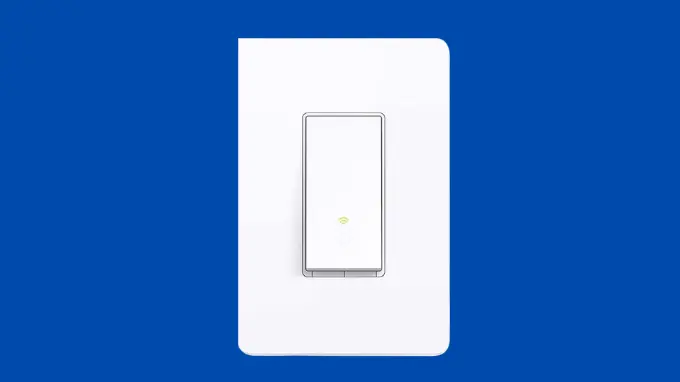 Empower your home with this smart plug, offering effortless control over your electronic devices. Place it in any room to transform ordinary appliances into smart ones. Seamlessly integrate with smart devices, allowing remote management and scheduling. Embrace the convenience of voice commands through integration with popular voice assistants.
Available separately for indoor and outdoor.
---
Smart Dimmer Switch
The smart dimmer switch is a perfect addition to any room. It allows you to adjust brightness and set the perfect ambiance. Seamlessly integrate with smart devices, enabling remote control and scheduling. Enjoy the convenience of voice commands through popular voice assistants. Illuminate your living spaces with personalized lighting, creating a comfortable and energy-efficient environment.
---
Smart Speakers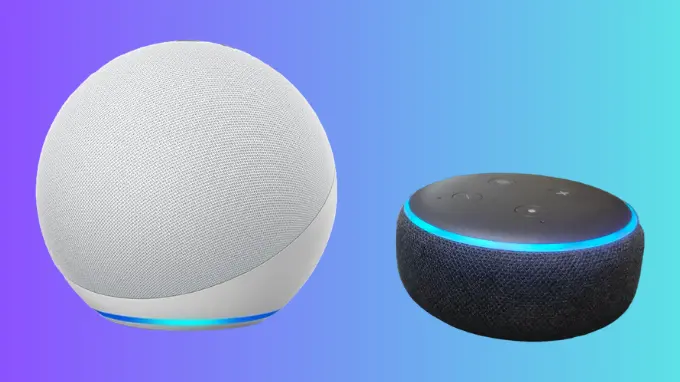 This is "the heart ♥ of your connected home." You can place these smart speakers in any room for instant voice control of smart devices. Effortlessly manage tasks, play music, and get real-time information. With seamless integration, these speakers serve as your virtual assistant, enhancing convenience and transforming your home into a smart and dynamic living space. This is such a device that build our home intelligent and saving big bucks!
---
Smart Security Camera
Experience unparalleled security with the smart security camera, guarding your home day and night. Place it strategically inside or outside for comprehensive surveillance. Seamlessly integrate it with smart devices to monitor live feeds remotely and receive real-time alerts. Equipped with advanced features like facial recognition and motion detection, this camera ensures a safe and smart living environment, providing ultimate peace of mind.
---
Smart Thermostat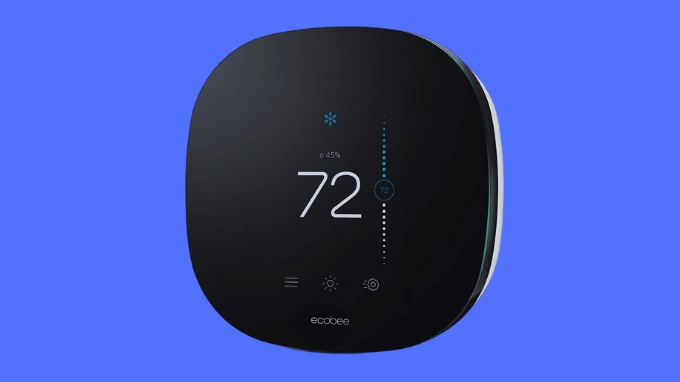 Transform your home's climate control with a Smart Thermostat, your gateway to efficient comfort. Installed easily in any room, it offers remote temperature adjustment and personalized schedules via smart devices. Seamlessly integrate with your smart home ecosystem to optimize energy usage and maximize savings. Enjoy the convenience of voice commands through popular voice assistants, creating a cozy and energy-efficient living environment.
---
Smart Air Purifier
The Smart Air Purifier efficiently filters pollutants and allergens and is ideal for bathrooms, bedrooms, living rooms, and home offices. It seamlessly integrates with smart devices, enabling remote monitoring of air quality, personalized scheduling, and adjustable purification settings. Breathe in clean and fresh air, promoting a healthier and more comfortable living environment.
---
Automatic Touchless Trash Can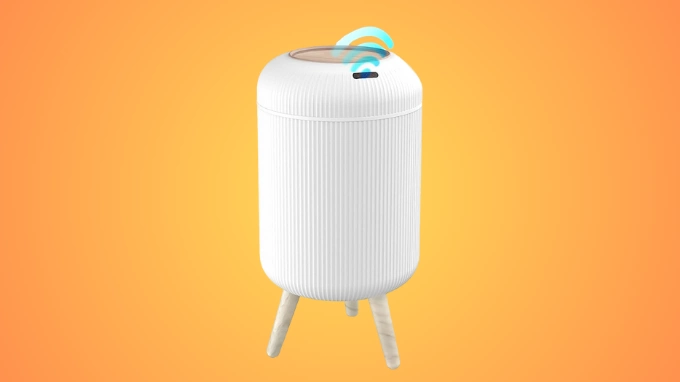 These smart dustbins, also known as garbage cans or trash cans, feature automatic opening and closing mechanisms that effectively seal in odors while adding a touch of elegance to your smart home decor.
---
Smart Curtain System
This device provides the convenience of automatic opening and closing of curtains, which can be easily controlled using mobile or smart devices.
---
Smart Vanities and Bathroom: to Make our home intelligently and save money
These are some devices that are useful in your bathroom, which can make it smart and give it a modern look. In my personal opinion, you should consider using them in the bathroom that is used by your guests.
Smart Vanity Mirror
The Smart Vanity Mirror is ideal for use in your bathroom or anywhere in the house. It boasts various features such as auto light control, temperature control, and voice control, making it an eye-catching and intelligent device.
---
Smart Faucet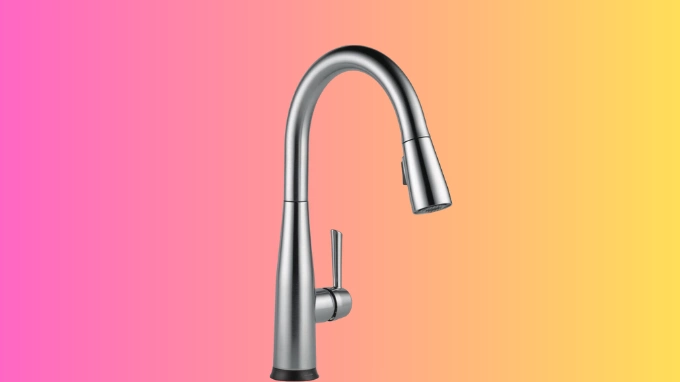 Smart Faucet is an innovative addition to your kitchen, living area, or bathroom that allows touchless operation, temperature control, and precise water usage monitoring. Seamlessly integrate it with smart devices for remote access and automation. Embrace a hygienic and eco-friendly experience while adding a touch of modernity to your home.
---
Smart Shower System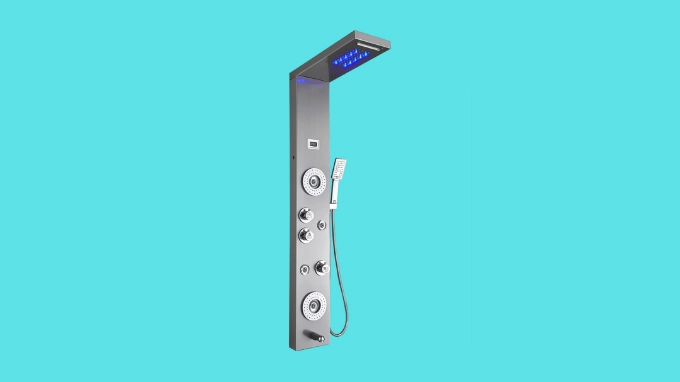 Smart shower system is a smart home appliance that can be placed in your bathroom. This allows you to control the shower's temperature, flow rate, and other settings with your voice or a smartphone app. Along with this, it has many smart features like wireless music, calling system, LED, and many more (these features depend on your budget).
---
Smart Toilet
The Smart Toilet is a highly intelligent concept that allows you to control its functions with your voice or smartphone app. It comes with hygienic features such as flushing, adjustable seat temperature, and bidet settings, along with auto open and close functionality, and multiple sensors for different tasks. The auto-dry feature further elevates its status as a smart device. Enjoy the convenience and modernity of this smart addition to your bathroom.
---
Smart Towel Warmer
The Smart Towel Warmer adds a touch of luxury and comfort to your daily bathroom routine. It syncs seamlessly with smart devices to preheat towels and allows you to schedule warm-up times. Enjoy the pleasure of using deliciously warm and fresh towels whenever you need them, creating a spa-like experience right in the comfort of your own home.
---
Bathroom Fan Integrated Dimmable LED Light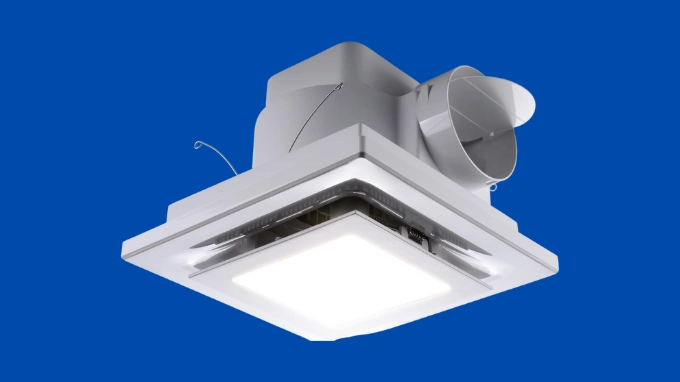 The Smart Exhaust Fan with Dimmable LED Lighting combines powerful ventilation with customizable brightness. Keep your bathroom fresh and well-lit by adjusting the brightness to your liking. The integrated design saves space and adds a modern touch to your bathroom decor, creating a functional and stylish environment for your daily routine.
---
Smart Kitchen Gadgets to Make our home intelligently and save money
Indeed, the world of smart devices in the kitchen is vast, and the list could be quite lengthy. However, here we will provide you with information about some of these devices.
Smart Electric Multi-Cooker
These smart electric multi-cookers can typically perform the functions of multiple kitchen appliances, such as a pressure cooker, slow cooker, rice cooker, yogurt maker, and steamer, saving you both space and money in your kitchen.
Many smart electric multi-cookers come with preprogrammed settings for a variety of dishes. This makes it easy to cook, even if you are not that confident in cooking. These Smart Electric Multi-Cookers act as the intelligence lane in your kitchen, similar to smart devices like smartphones or tablets, allowing you to remotely control the cooker, set timers, and access recipes.
---
Smart Thermometer
This intelligent kitchen appliance, the Smart Thermometer, ensures accurate temperature readings and guarantees perfectly cooked dishes. Seamlessly connect it to smart devices for real-time monitoring and alerts. Embrace the convenience and accuracy of this smart thermometer, allowing you to cook your food smartly and accomplish more in the kitchen.
---
Smart Kitchen Scale
Smart kitchen scales are a type of digital scale that can connect to your smartphone or tablet. They are used to measure the weight of food, as well as its nutritional content. This information can be utilized to track your calorie intake and assist you in reaching your weight loss goals. Moreover, smart kitchen scales can help you improve your portion control and keep you accountable for what you are eating. Embrace the benefits of this innovative kitchen tool to make healthier and more informed choices.
---
Smart Air Fryer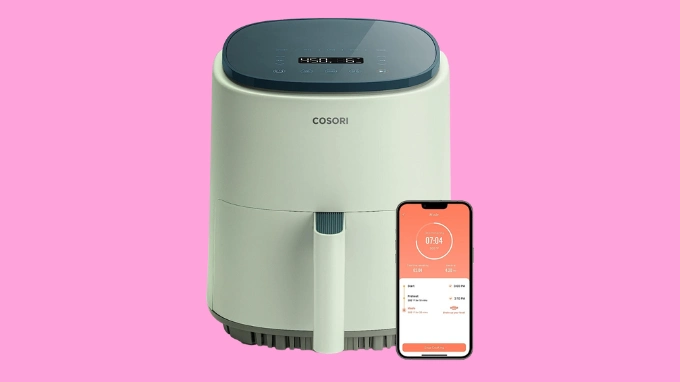 This state-of-the-art kitchen appliance uses hot air circulation to fry food with little or no oil, effectively reducing fat and calories. It can be controlled remotely from smart devices and also features a built-in thermometer to prevent spoilage of your dishes. Enjoy healthier and deliciously crispy meals with the convenience and precision of this smart kitchen appliance.
---
Kitchen Chimney with Smart Technology
The kitchen chimney effectively eliminates cooking odors and smoke. Seamlessly integrated with smart appliances for remote control and automation, these chimneys help maintain a clean, fresh kitchen environment and prevent kitchen smells from entering our home. Enjoy a pleasant cooking experience and a delightful home atmosphere with the convenience of this smart addition to your kitchen.
---
Conclusion
In this article, we have given information about Smart Devices on a Budget according to some personal experience, in which we have tried to explain very briefly some smart devices that come in different uses at home.
From My Experience: Smart gadgets may seem expensive to us at first, but keeping them for a long time, these gadgets and devices help a lot in maintaining your budget and the smart features of the devices automate the task for us, which saves time, energy, or money.
♥Thank you for reading this article and taking the time to appreciate our hard work. If you have any feedback, suggestions, or concerns regarding this article, please feel free to leave a comment. Your input is valuable to us, and we welcome any input that can help us improve our content. Once again, thank you for your support and engagement.
---
Also Read:
2023's Best Smart Kitchen Appliances as Wedding Gifts for the Busy Bride | Laziest Person