33 Kitchen Gadgets That Every Kitchen Must Have And Can Be Operated With One Hand
Kitchen gadgets have come a long way in making cooking and food preparation very easy and efficient. With so many options available in the market, it can be overwhelming to choose which ones are really essential for your kitchen.
In this article, we focus on kitchen gadgets that are not only essential but can also be operated with just one hand. Whether you are a perfect cook or not, these gadgets always come in handy in your kitchen at some point or the other and make your cooking a lot easier. Also, their cost is also very less. Here we have found 33 kitchen gadgets that every kitchen must have and can be operated with one hand in 2023.
Note:- Here we aren't giving review of any product, but if you buy any product from our link then we will get some commission.
Rocyis Automatic Salt & Pepper Grinder Set with LED Light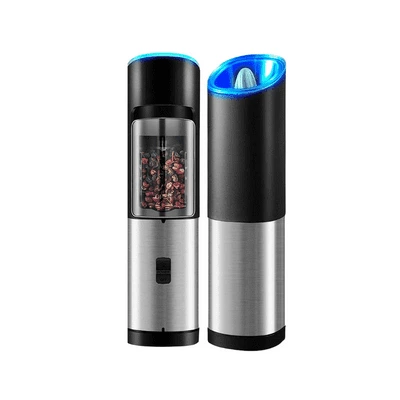 Gravity pepper grinder is a smart kitchen gadget that requires no twisting, simply flip to get fresh ground spices
It is rechargeable via USB and can work continuously up-to 1 hour on a single charge
The grinder features adjustable grind settings and a white LED light
ON/OFF button and one-handed operation
The grinder is versatile and can be used in kitchen, restaurant, outdoor BBQ, camping, etc.
---
Fullstar Vegetable Chopper with Spiralizer, Dicer, and 4 Blades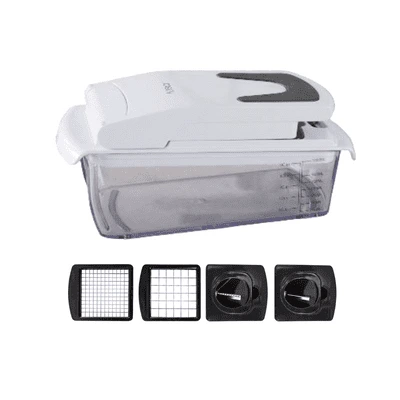 4 blades for versatile vegetable cutting
More then 70,000 sold on amazon
Mess-free cutting with built-in chop lid and collection tray
7-piece set with storage container
Rust-resistant stainless steel blades
Soft grip handle and non-slip base for stability
BPA-free and dishwasher safe
Compact size (10.63"L x 4.72"H x 4.48"W)
A 9-in-1 Deluxe Vegetable Chopper also available
---
Jar Opener
These gadgets that are used to open jars and containers with lids that are tight and difficult to remove. The purpose of a jar opener is to help open the lids of jars and containers that do not open by hand, these gadgets make it very easy to open the lids.
Manual Jar Opener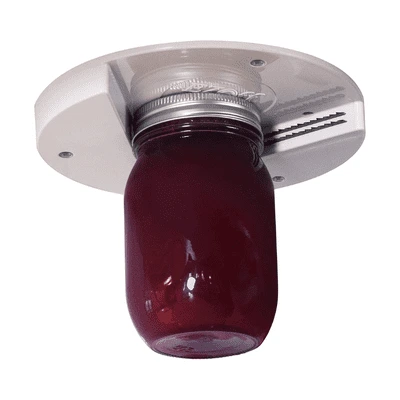 Effortlessly opens tight lids with one hand
Can open all lid sizes and types its narrow to wide V-shaped mouth
Conveniently mounted under a cabinet, cupboard, counter or shelf
Sturdy and non-slip design provides a secure grip
Easy installation, suitable for those with hand disabilities.
Electric Jar Opener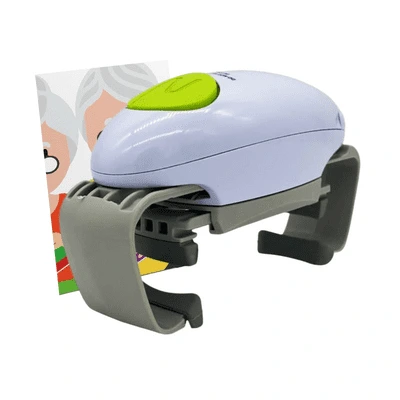 Jar opener for weak hands helps seniors and those with arthritis to open jars with ease
Easy to use, requires only one touch and 2 AA batteries
Small and lightweight, fits in a drawer
Makes a perfect gift for the elderly, weak hands or those with arthritis
Guaranteed satisfaction from a small family business specializing in products for seniors.
---
Beiyana Chopper/Masher
Made of BPA-free hard plastic
Heat-resistant up to 430℉
Four blade design for easily breaking up ground meat
Large ergonomic handle for comfortable use
Angled thumb position for easier chopping
Can also be used for mashing potatoes, tomatoes, egg salad, etc.
Blades are far enough apart to prevent meat from getting stuck
Easy to clean, dishwasher safe
---
Ourokhome Multi-Use Round Mandolin Slicer & Grinder
Safe and secure rotary grater with food pusher and cleaning brush
1 year warranty on transparent barrel and handle, 30 days on other parts
Strong suction base for secure and effortless grating
Three sharp stainless steel blades for slicing, shredding and grinding
3-in-1 versatile kitchen tool that saves time and is easy to use
Available in a variety of colors
Great gift option for a variety of occasions.
---
Whisk
A whisk is a kitchen utensil used to mix and beat ingredients. It consists of a handle and thin metal wire bent into a circular shape. You can use all of these very comfortably with just one hand.
There are different types of whisks for specific tasks, some of which we are going to tell:-
Balloon Whisk
This is the most common type of whisk and has a round shape with thin, flexible wires.
Use For:-
Whipping cream, egg whites, and sauces.
---
Sauce Whisk
It typically has a smaller size and a more slender design compared to a regular whisk, making it easier to maneuver and mix ingredients in a saucepan or pot.
Use For:-
Stirring sauces and gravies.
French Whisk
This is a heavy-duty whisk with a longer handle and more wires.
Use For:-
Making sauces, soups, and heavy dough.
---
Hand-Crank Whisk
A hand crank whisk, also known as a manual whisk, is a kitchen utensil that is operated manually by turning a crank handle.
Use For:-
Whipping ingredients manually, such as whipped cream or meringue.
---
Spiral Whisks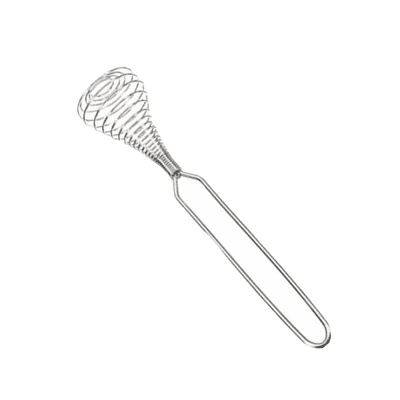 These whisks have a flat design with a spiral shape that allows for efficient mixing in a circular motion.
Use For:-
Mixing batter for cakes, pancakes, muffins, etc.
Blending sauces and gravies
Stirring liquids (e.g. hot chocolate, tea, soup)
Whisking eggs
Emulsifying ingredients (e.g. oil and vinegar for salad dressing)
Flat Whisk
It typically has a flat, wide surface and a long handle, and is often made of stainless steel.
Use For:-
Stirring and folding ingredients, such as batter or dough.
---
Electric Whisk
The motor provides power to the whisk, allowing for quick and efficient mixing and whisking with minimal effort.
Use For:-
Whipping and mixing ingredients, such as cake batter, frosting, and mousse.
---
Micro Whisk
A micro whisk is a small kitchen utensil used for whisking and mixing small amounts of ingredients. It usually has a compact size and a narrow design.
Use For:-
Stirring small quantities of liquid or whipping small amounts of cream or egg whites.
---
ODSD 2-in-1 Portable Bag Sealer & Cutter | Convenient Kitchen Gadget for Food Storage
Dual-use design for sealing and resealing
Easy to use with built-in cutter and powered by 2 AA batteries (included)
Can be stored easily with magnetic adsorption
Comes with 2 sealers, 4 AA batteries, and user manual
---
Pohl Schmitt's 3-in-1 Electric Can, Knife, & Bottle Opener with Easy Push Lever
Three tools in one: can opener, knife sharpener, and bottle opener.
Built-in magnet for safe lid removal and cord storage.
Detachable cutting lever for easy cleaning.
Can open both pop-top and regular cans.
---
OTOTO's Gracula Garlic Crusher & Mincer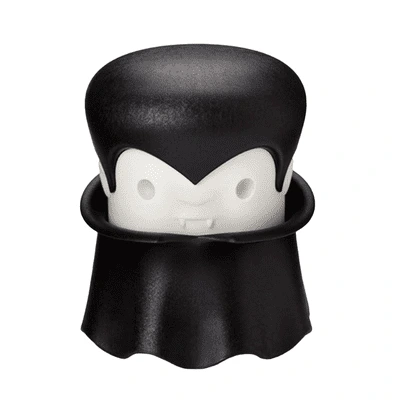 Gracula Garlic Crusher speeds up meal prep with its fun and functional design
Ideal gift for kitchen gadgets, home, housewarming, and halloween
Crush garlic, ginger, nuts, herbs, and spices with ease
Ergonomic design mince garlic in seconds with manual press
BPA free and hand washable
---
ImSaferell Digital Meat Thermometer with backlight
Fast and accurate temperature measurement in 2-4 seconds with ±1°C/2°F precision
User-friendly with automatic shut-off and dual Celsius and Fahrenheit display
Bright and easily readable display with built-in magnet and hanging hole
The small 1.7mm probe allows for easy insertion into food
Large backlit screen for easy viewing in any lighting conditions
IP67 waterproof rating for easy cleaning
High-quality construction with stainless steel probe and durable ABS material.
---
La & Li's Pastry Scraper & Bread Dough Cutter
Multifunctional baking tool for scrapes, cuts, scoops, and measures
Comfortable design with non-slip handle and clear markings
Durable stainless steel blade rust-proof and effective for cutting
Simple cleanup, dishwasher safe
Perfect gift for bakers of all levels.
---
Esie Houzie's Space Saving 6-Piece Kitchen Gadget Set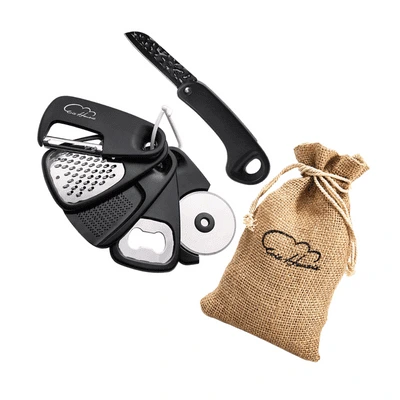 6-piece set includes essential kitchen tools for various tasks
Compact design for efficient use of kitchen space
Durable and comfortable
made of ABS plastic and stainless steel
Can be stacked, stored in a drawer, or hung on wall
Comes with burlap drawstring bag,
Making it an ideal gift option
Easy to clean
Ideal for small kitchens, dorms, RVs, camping, or as a housewarming gift.
---
PerSuper Digital Timer with Vibration Mode and LED Display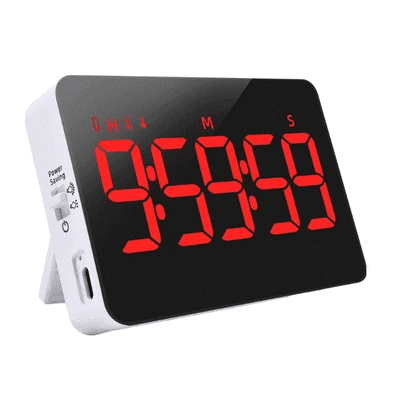 Memory function: 1 sec to 9:59:59 Hours countdown/count up, return to last set time
3-level volume & vibration modes
4 reminder modes
high/low volume
mute/flash
Adjustable LED brightness, 10 sec auto shut off
Multiple use options like magnets, stand, hook for hanging or placement
Rechargeable 5″ LED display, Type C charging, low battery indicator
Durable design, easy to use, portable, wide application, user-friendly features.
---
BBQ Grill Scraper
Safe & effective, no bristles
Durable & works w/ most grills
Ideal gift for men & women
Easy to clean & store
Portable & comes with guarantee
Gift wrap available
Add the optional handle(Grill Scraper Long Handle) for more leverage.
---
Topist Angry Mama Microwave Cleaner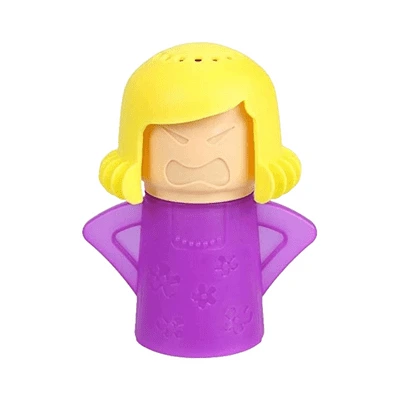 Clean with steam and vinegar/water, no harmful chemicals needed
Mama's steam removes dirt/stains for easy cleaning
Quick and easy to use, comes with a lemon scent option
Adorable design, makes a great gift.
---
SUPRUS Rechargeable LED Electric Lighter with Safety Switch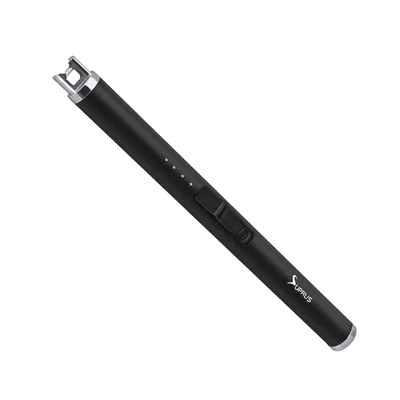 Easier, faster, and cleaner with no fuel or gas required.
Portable and easy to carry.
Rechargeable Li-ion battery with approx. more than 500 uses per charge.
High security with auto-stop feature after 10 seconds of use.
Windproof design for use in windy conditions.
Easy maintenance with heat-resistant ceramic tips.

Can be cleaned with a soft cloth to remove carbon from candle soot.
---
OXO Good Grips Simply Tear Paper Towel Holder
Spring activated arm for secure hold and one-handed tear
Arm automatically adjusts to any brand and size of paper towel rolls
Edge of paper towel always accessible
Internal resistance to prevent unraveling
Easy loading with pivoting arm that locks open
1.2 Pounds stainless steel base with non-slip ring for stability
Brushed stainless steel with black plastic accents for elegant design.
---
Hoforife Glass Olive Oil Sprayer with Silicone Brush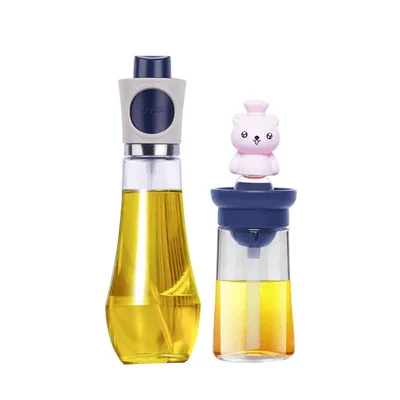 Comes with a convenient oil spray bottle and a cute bear oil dispenser with a brush
Non-clogging fine mist and control amount in cooking
Easy to use with a large caliber bottle body and ergonomic tilt design
Portable and suitable for outdoor activities and a variety of uses, such as cooking, barbecuing, and cleaning
Available in deferent deferent colors
As per company's description made of food-grade materials and BPA-free.
---
The Hamilton Beach Dual Delight Breakfast Maker with Timer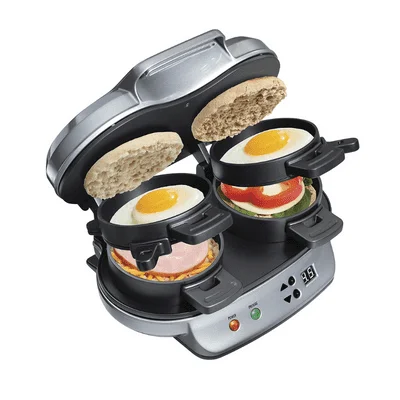 Makes 1 or 2 sandwiches that are ready in 5 minutes
Use your own fresh ingredients, including eggs, cheese, and much more
Countdown timer with audible beep
Quick and easy recipes included
Easy cleanup – all removable parts are dishwasher safe
---
Bear Paws Claws for Veg and Non-veg Food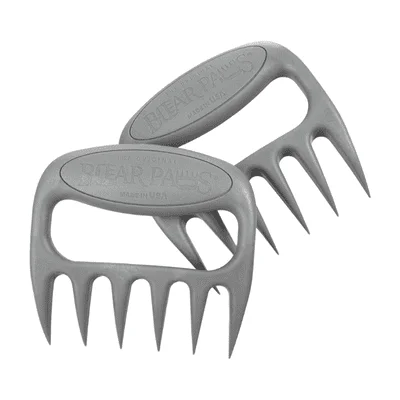 Bear Paws shred meat easily and mess-free
BPA-free, heat-resistant and dishwasher safe
Easy and fun to use with secure handhold
Recommended by top BBQ experts
Made in the USA for quality and strength.
---
Home Hero Nylon & Steel Cooking Utensil Set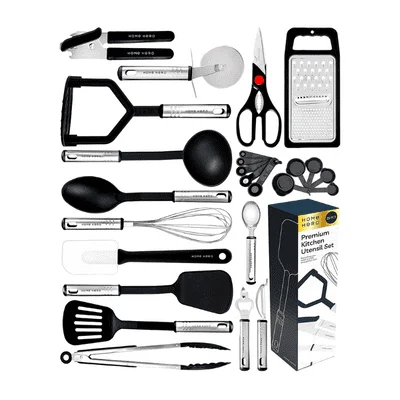 25-piece cooking utensil set including Spoon, Ladle, Turner, Whisk, Potato Pusher, Grater, Scissors, Spatula, Peeler, Pizza Cutter, Ice-Cream Spoon, Bottle Opener, Can Opener, Tongs, and Measuring Spoons
Durable with top-quality 430 stainless steel handles
Nylon heads prevent scratching of non-stick cookware
---
Generic's Bamboo Wrap Organizer 3-Pack with Cutter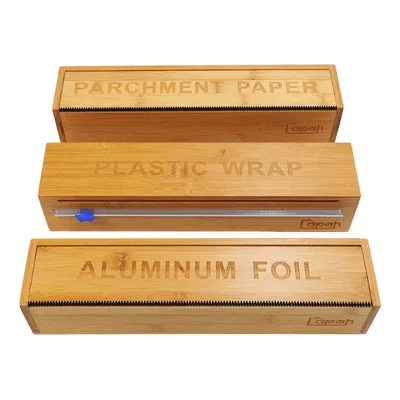 Bamboo design for organized space
Laser engraving on each lid adds beauty to your space and drawer
Compatible with most brands of 12" wide rolls
Edges with cutter teeth for aluminum foil and parchment paper, and built-in slide cutter for plastic wrap.
---
Zulay Kitchen's Metal 2-In-1 Lemon Lime Squeezer
Citrus press extracts more juice and removes all seeds.
The manual squeezer is user-friendly and compact for easy storage.
Made with aluminum and protected coating for long-lasting use.
Can be easily cleaned in seconds and is dishwasher safe.
Easy hand squeezing with maximum results.
---
Victoria Cast Iron Tortilla Press with Flaxseed Oil Seasoning
Homemade Tortillas made easy
Reinforced design for better results
Heavy-duty cast iron construction
Comes with extra screw and instructions
Available in deferent sizes – 6.5″, 8″ HD Iron, 10″ HD Iron.
---
Greater Goods Digital Kitchen Scale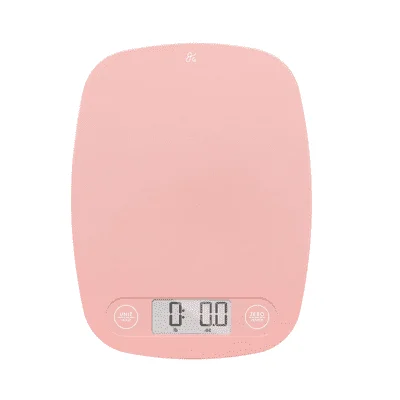 Classic kitchen scale for accurate food measurement and portioning
Readings down to the gram, 11 pound capacity
Four units of measurement
Easy-to-clean surface
Simple and stylish design fits in with any kitchen decor.
---
YD YD XINHUA Kitchen Food Cutter Chopper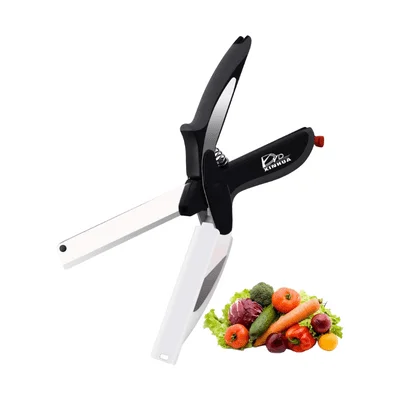 High Imitation cutting edge
Quickly chop vegetables, fruits, nuts, and meats. Perfect for making salads, stir-fry, soups, and more
Sharp and durable for effortless kitchen assistance
Convenient and practical for quick and easy meal preparation
Anti-cut hand protection with lock on handle
Multi-purpose design with removable blade.
---
NICAI Kitchen's Multifunctional Portable Hot Pot Cooker Steamer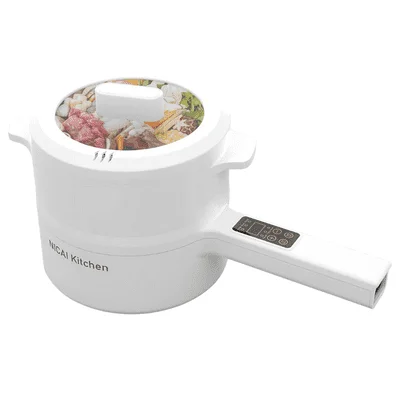 Intelligent control panel with time display
Non-stick coating for easy cleaning
Portable and easy to store with a mini size
Multi-functional with 5 adjustable gear options
Multi-hole for heat dissipation
Power connector at end of handle for protection against leakage
Tempered glass lid for visual cooking process monitoring.
---
TAOUNOA Sandwich & Fruit Cutter Set with Animal Forks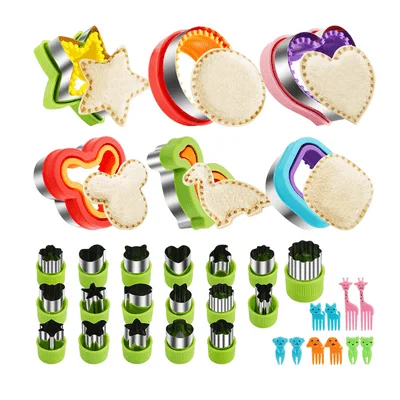 34pc Sandwich & Fruit Cutter Set with Animal Forks

6 Sandwich Cutter and Sealer

18 Fruit Cutters Shapes for Kids
10 Cute Animal Forks

Turn boring meals into fun & enjoyable eating time
Easy to use & enjoy DIY time with kids
Premium quality stainless steel & PP plastic construction
Multifunctional for daily needs, ideal for trips, parties, and more.
---
Dalstrong Ulu Knife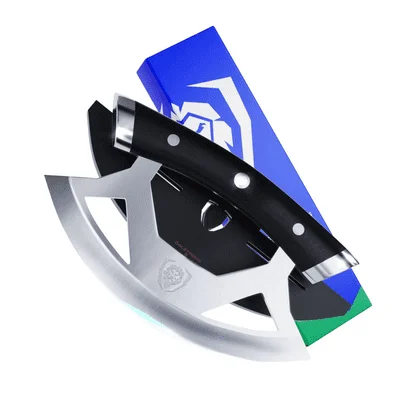 7″ Blade for Rocking, Mincing, Slicing
Gladiator Series – High-Carbon 5CR15MOV Steel
G10 Handle for Durability & Comfort
Comes with Sheath for Safe Storage
NSF Certified Blade Edge.
---
Natural Granite Hand Stone Mill with Stand
Dual Use Natural Bluestone Mill
7.87″ Top Width & 11.8″ Bottom Width
40LB Weight for Stability and ease of use
Grinds Dry/Wet Ingredients for Daily Use
Natural & Safe with Stable Wooden Frame
304 Stainless Steel Grinding Core
Handcrafted with Anti-Backflow Design
Easy to Clean and Maintain
Multifunctional & Durable Household Tool.
---
Tellshun Crinkle Cut Vegetable Slicer
Anti-Rust 430 stainless steel and ABS material
Dimensions: 4.25″ L x 3.7″ W
Sharp crinkle knife for easy and quick cutting
Comfortable ABS handle with reinforced grip
Multi-purpose for cutting vegetables and fruits.
---
Whiskware Pancake Art Kit with Batter Dispenser and Mixer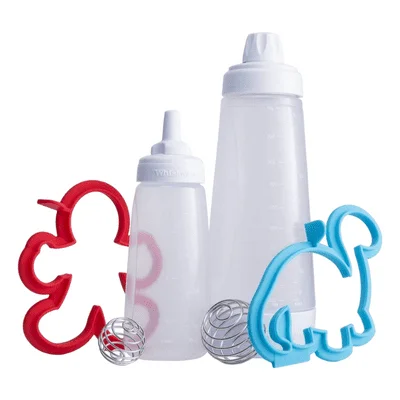 Pancake Art Kit includes Batter Mixer, Art Bottle, two silicone shapers and Blender Ball whisk
To use simply add ingredients, toss in the BlenderBall, and shake
Use colors for 2-toned designs
---
Digital Kitchen Food Scale and Measuring Cup
Accurate and easy to use
Washable cup
Automatic shut off
Large LCD display, easy to read
Powered by 1 lithium battery for long life battery included.
---